Lot # 1
156 Cayuga St, Groton, NY 13073 / Phone: 585-738-2010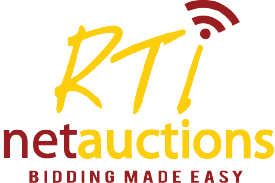 View All Images
Groton Auto store building
Lot # 1
A business building that offers showroom, workshops and offices. 3,090 sq ft with offices, bathroom, cold storage, workshop and lots of usable space. Well suited for a small business that's looking to expand into its own space. Parking spaces for more than a dozen vehicles with almost 2 acres of open and wooded land. It's located in the village and has municipal water and sewer and natural gas heat. A new furnace as of the end of 2017.
The current owner is VERY motivated to sell and wants to make a deal. Groton's zoning enforcement officer indicated that the planning board is favorable towards business and would be open to meetings to discuss potential uses for the property. Inexpensive property with commercial possibilities are hard to find, this is a sound building in a great spot. All contents of the auto supply store will be sold via auction as well and the building will be empty at the time of sale.
Property Information:
1.97 acres
3,090 sq ft.single story building
$95,000 tax assessment ($3,994 total taxes)
Slab foundation
3 overhead doors
Public water and sewer
Natural gas heat
1 half bath
Salt shed and small storage shed
Property use is classified as pre-existing, non-conforming. Zoned in a Medium Density (1 or 2 family residential) area, the building would need a variance to be used for another commercial purpose.
Inspection: Open Inspection will be held on the day of the Close, April 1st, 9:00 am - 2:00 pm. Appointments can be made to view the property through Jesse Teitsworth, Licensed Real Estate Salesperson. Please call 585-738-2010.
TERMS: Please view the attached documents and have your attorney review the purchase offer. The seller will not accept other purchase offers and it must be approved by your attorney or you waive your right to attorney approval. The property will be sold in "as is" condition. Meaning that the owner will not accept any contingencies of sale, and there are no warranties or guarantees. Buyers are encouraged to do a full and thorough inspection to ensure they are fully aware of all aspects of the property. High bid price will be determined via RTI Auctions website, bid.teitsworth.com. Upon closing of the auction, the high bid will be submitted to Steve and Deborah Morse. The high bid will be approved or countered at their discretion. At any point, the auction may be dubbed "Absolute". This will mean that the owners have waived their right to approve or reject the final auction bid and will accept the last bid of the sale.
Qualification: Bidders must deposit $5,000 with Carolyn Schwan in order to bid. Bidders are encouraged to show their attorney's a copy of the provided purchase agreement. The high bidder will either have to waive final attorney approval or submit a letter of approval before the conclusion of the auction. No contingencies of the sale will be accepted.
Deposits mailed to:
Roy Teitsworth Inc
6502 Barber Hill Rd
Geneseo, NY 14454
Payable to:
Carolyn Schwan
Inspection:
| | |
| --- | --- |
| Mon, Apr 01, 2019 | 09:00 am - 02:00 pm |
Auction Closing:
| | |
| --- | --- |
| Mon, Apr 01, 2019 | 03:00 pm |
Removal:
| | |
| --- | --- |
| Tue, Apr 02, 2019 | 09:00 am - 10:00 am |
Bidding Increments:
Range
Increment
$0.01
-
$75.00
$1.00
$75.01
-
$150.00
$5.00
$150.01
-
$250.00
$10.00
$250.01
-
$500.00
$25.00
$500.01
-
$1,000.00
$50.00
$1,000.01
-
$5,000.00
$75.00
$5,000.01
-
$50,000.00
$100.00
$50,000.01
-
$75,000.00
$250.00
$75,000.01
-
$100,000.00
$500.00
$100,000.01
-
$2,500,000.00
$1,000.00
Terms of Auction
The Property is sold subject to owner confirmation. Winning bidder will be notified about the status of their bids the day following the close of the auction. Payment must be made upon receipt of emailed invoice. Payment terms are listed below.
General Terms & Conditions
· Postponement and cancellation: Roy Teitsworth Inc., reserves the right to postpone or cancel any featured auction or owner auction, or any sale, without notice. Roy Teitsworth Inc. will have no liability to prospective bidders or sellers as a result of any withdrawal, cancellation or postponement of auctions or sales. · Void Bids: Roy Teitsworth Inc. reserves the right to reject or void bids, whether winning or not, which it believes to have not been made in good faith and/or is intended to manipulate the auction process,or is prohibited by law. · Participation: Roy Teitsworth Inc., unilaterally reserves the right to deny anyone from participation on our "on-line" auction at any time. · Soft Close: if a buyer enters a bid in the last (3) three minutes of the auction, the ending time will automatically extend by (3) three minutes until the bidding ends. · Warranties: All equipment sold is "AS IS, WHERE IS" The auctioneer and the seller have described the items to the best of their ability and belief. The auctioneer and seller undertake no liability whatsoever in respect to any faults, deficiencies, or errors of any description oral or printed, no do they accept responsibility for authenticity of origin, age, condition, or quality of any lots. Each and every lot is sold as seen, no guarantees or warranties (express or implied) are included with respect to the equipment or vehicle in each lot.
Buyer Specific Terms & Conditions
· Registration: Upon registration you will choose a user name and password. After you have received your user name and password you will have the ability to log into our auction to bid. Your user name and password are permanent and will be reused for all online auctions. In accepting the terms of sale you are agreeing to pay the bid amount, buyer's premium if applicable, and any other taxes or fees set forth in the terms with the equipment description. As the auction close you have entered into a contract with Roy Teitsworth Inc. for purchase of the equipment · Inspection: Buyers are responsible for their own inspection and or judgment as to the condition of the equipment when bidding. · Award Approval: All items are sold subject to seller approval (unless otherwise stated). Buyers will be notified if their bid has been accepted by the close of business the day after the auction. · Buyers are responsible to pay for their purchases in full within 48 hours of the close of the sale. Applicable state of NY sales tax will be charged on all lots. Bidders from within the state or outside the state of NY will be exempt from sales tax only if they provide proof of approval tax exemption status and exemption certificates that are acceptable to the state of NY. Forms of payment include the following: MasterCard, Visa, Cash, Certified funds, Wire transfer, and check. A 2% administrative fee will be waived on all purchases made with cash, certified check, wire transfer, or company check. There will be no administrative fee on invoices under $5,000. If purchasing equipment with DMV paperwork and paying with a company check the title will be held 14 days then mailed certified. If you have an established relationship with Roy Teitsworth Inc. from our live auctions this requirement may be waived. In the event that purchaser fails to pay for the entire purchase within the time set forth by the auctioneer and/or fails to comply with any of the terms and conditions of sale, the seller may retain and/or recover any monies paid as part of the damages and in addition thereto, items that are not paid for can be resold at public auction without further notice. · Equipment Removal: Terms of the equipment removal will be included with the descriptions. Should the buyer not remove the equipment as agreed to in the terms of sale, Roy Teitsworth Inc. will move the equipment to our facility in Geneseo, NY at the buyers expense.
---
156 Cayuga St
Groton
NY, 13073

585-738-2010

42.5938139000

,

-76.3664191000



Buyers are responsible for the arrangement of all pick-up and shipping of purchases. Please refer to the contact information in the item description to arrange for transport with the seller.